THE KCC STORY
A Community Called to Christ-Centered Education
In the spring of 1950, ten Kansas City families gathered to pray for the education of their children. They shared a deep concern about the cessation of prayer and the teaching of evolution that had begun in schools. They were passionate about providing a Christ-centered alternative to public school—a solid biblical foundation that presented every subject in the light of God's unchanging truth. They were called to serve their own families and the Christian community of Kansas City— both in Kansas and Missouri. Through a series of miracles, God began to clarify their purpose and strengthen their calling, and the group grew quickly to represent eight churches. Just one year later, the Kansas City Christian School was formed.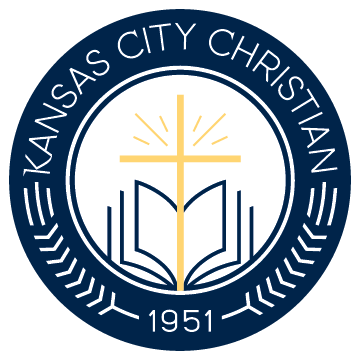 We believe in one God, eternally existing in three persons: Father, Son and Holy Spirit.
We believe God the Father created the heaven and earth.
We believe Jesus Christ, the Son (i) was conceived by the Holy Spirit, (ii) suffered and was crucified, (iii) died and was buried, (iv) rose on the third day, (v) ascended to heaven (vi) is presently with the Father and (vii) will return to judge the living and the dead.
We believe that every person is sinful and, unless forgiven, will be eternally separated from God.
We believe that forgiveness of sins comes only from (i) acknowledging one's own sin, (ii) believing that Christ's death and resurrection serves as a substitutionary sacrifice for our sins and (iii) asking God for forgiveness.
We believe that all who have received God's forgiveness through faith in the death and resurrection of Jesus Christ, are filled with the Holy Spirit and will be resurrected in body when Jesus returns to judge the living and the dead and that those individuals will spend eternity with God.
Mission Statement
To bring glory to God by providing children with an excellent Christ-centered education rooted in the Word of God.
Scripture
"Do not be conformed to this world, but be transformed by the renewing of our mind. Then you will be able to test and approve what is the good, pleasing, and perfect will of God." 
[Romans 12:2] NIV
OUR STAFF MAKES A DIFFERENCE
The people who are employed at KCC view their work as more than just a job—they feel called to serve in this place, at this time. They are each committed to education and committed to the Lord in their own amazing way. Together, they are a powerful force for the Kingdom at KCC as they help students increase their knowledge of the world and the Word, build Christ-like character in their hearts and minds, and pursue an honest and authentic faith through a relationship with Jesus.
FREQUENTLY ASKED QUESTIONS
Does KCC have spiritual criteria for acceptance?
Yes, we require at least one parent/guardian to have a personal relationship with Jesus Christ and trust Him only for their salvation.
Do you have chapel?
Yes, chapel is held once a week on Mondays. The chapels are divided K-5, 6-8th and 9-12th. Each chapel begins with a worship time followed by a teaching time or program. The elementary worship is a mixture of teacher and student led worship, the middle school and high school worship is student led. The programs are designed to be age appropriate.
We offer a unique "Chapel Leadership" experience beginning in 6th grade.
Are you affiliated with a particular denomination?
No, we are non-denominational and have over 100 churches represented at KCC.
We are a community of diverse church and denominational families, and we desire to minister to as many students and families as possible. Accordingly, KCC desires to be as inclusive as possible within the bounds of Scriptural truth.
Are KCC teachers licensed professionals?
All of our teachers are required to be either state or ACSI certified. 42% of our teachers hold a Bachelor's degree, 16% of our teachers hold a Bachelor's and are working towards a Master's degree and 42% of our teachers have both a Bachelor's and Master's degree.
What is your philosophy on technology?
KCC is "tech-friendly" while remaining resistant to IT overuse.  We are not a 1-1 school, but we expect all students to be able to use a variety of computer programs and have solid Internet knowledge and skills. As a "special" in elementary school, computer class begins in 3rd Grade.  KCC currently offers the following elective courses for older students: Computer Applications, Computer Programming, Web Design, Journalism, and Yearbook.
What extracurricular activities are available?
KCC offers extracurricular activites at the elementary, middle school and high school levels for student who are interested in athletics and other extracurricular activites, such as:
The Arts
Clubs
Community
Leadership
Service & Missions
What is the homework philosophy?
At KCC we value homework as it provides the opportunity for students to independently practice new skills. We believe this independent practice coupled with high-quality teacher instruction leads to student mastery of our curriculum and necessary preparation for future grade levels and college. However, we also value family time outside of school, and recognize that students have other commitments that are important for their development. We strive to achieve a balance for our students by assigning homework with a research based rule of thumb – 10 minutes of homework per grade level. This properly skews homework load toward older students when they are developmentally ready to take on the challenges of time management as they prepare for college.
What is the diversity of your school?
Caucasian – 76%  Hispanic – 2%  American Indian – 1%  Other – 9%   Asian – 2 % African American – 8%  Multi-Racial – 2%
What is your discipline philosophy?
An essential component of the student's total education is related to behavior. Since character training is a goal of KCC, conduct and behavior of all students is important, both at school and away from school. The desire of the administration and faculty of KCC is to make sure that a student's experience at our school is one where learning takes place and the students are protected. Our goal is to disciple students to reach restoration with their peers or teachers.  We are training students to love God with their whole heart, soul, and mind and love their neighbor as themselves. Whenever student behavior problems arise the KCC administration focuses on redemption for the students rather than using a punitive system.
We use a program called Responsibility Centered Discipline.
Do you encourage parent involvement or have a parent organization?
KCC encourages, and relies on, parent involvement! Some of these opportunities include: Room Coordinators, Parent Ambassadors, Booster-Club, Auction Committee, and Board Members.
How do you communicate with families?
For 24/7 access to information, school families can use the KCC app or the RenWeb app or website. The KCC app has all school information, and RebWeb has student-specific information.
Additionally, KCC sends out a weekly all-school email, elementary teachers generate a weekly classroom newsletter; and the middle school and high school administrators also send out a weekly email.
Do you have uniforms?
No.  Instead, students are required to abide by our dress code which is set forth in the interest of thoughtfulness and modesty.
What is the start and end of the school year and day?
Click here for the 2021-2022 school calendar.
Elementary 8:10-3:10     
Middle School/High School 8:00-3:00
Students can be dropped off as early as 7:45 am.
How many students attend KCC?
For the 2022-2023 school year, our student population is 430 students (K-12).
What is the average class?
Our current student/teacher ratio is 16/1.
Do you offer a before and after school program?
KCC does not offer a before school program, but students can be dropped off as early as 7:45 am each morning. The after school program is offered for an additional cost until 5:30 pm each day for students in grades K-5.
What are the payment options for tuition payment?
KCC offers several different payment plans that the family may choose from during the final enrollment process. Families may choose to make their payments monthly, quarterly, bi-monthly, in two payments or pay in full at the time of enrollment. All payments are automatically deducted from your bank account or by credit card. The tuition payment information can be found under Admissions->Tuition and Fees.
Is financial assistance available?
Yes, a limited amount of financial assistance is available to qualified families. KCC uses FACTS to process financial aid applications. Based on the financial information you provide in the Parents' Financial Statement, FACTS gives us an estimated amount your family can contribute to educational expenses. This estimate is a starting point to help the finance committee make fair and objective financial aid decisions. Financial assistance is awarded once a family has enrolled their student(s). You will find more information about financial assistance on our website here or you can apply now for financial assistance on the FACTS website here.
Do you offer discounts for Pastors?
Yes, a 50% discount is offered for students in grades K-12 for full-time senior and student ministries pastors at churches in the KC metro area. The church must be in full agreement with our Statement of Beliefs and Human Dignity Policy.  Please reach out to Tracie Burrow at [email protected] to see if you qualify.
Are my donations tax deductible?
Yes, KCC is a 501(c) (3) organization. Please contact your tax consultant for specific answers to tax related questions.
Still have questions?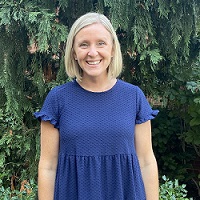 Feel free to send any additional questions directly to Lindsay Cottier. She would be happy to help you!
Send Email
Kansas City Christian School
4801 W. 79th St.  
Prairie Village, KS  66208
Main Office: 913-648-5227
Prohibition Against Discrimination and Harassment Policy