Thank you for exploring Kansas City Christian School! By choosing KCC, you are not simply selecting a kind of curriculum for your student. You are also joining a community of like-minded families who are passionate about pursuing appropriately challenging education, together, from a deeply Christian worldview perspective.
Please feel free to contact us at any point if you have any questions or concerns during the admission process.
1. Schedule a Tour.
Come visit our Prairie Village campus and see all of the exciting growth we are experiencing! Click here to schedule a tour.
2. Schedule a shadow day. (Optional for 6th-12th grade)
Spend a day following the regular class schedule of a student in the same grade to experience what daily life is like at KCC!
3. Apply online.
A non-refundable application fee of $50 is required for each new application. Click here to apply online.
4. Gather enrollment documents. 
Birth certificate, immunization records, and the family reference form.
5. Schedule a kindergarten screening (kindergarten only) 
This tools helps us discern class placement and the social/emotional maturity of your child.
6. Schedule a family interview. 
Getting to know you is important to us! Plan to spend 30 minutes with administration.
7. Enroll online.
A non-refundable enrollment fee of $400 per family is charged annually. Click here to enroll online.
Kindergarten Round-Up
Prospective families of kindergarten students are invited to attend one of our Kindergarten Round-Up sessions. You will learn about kindergarten readiness, meet our teachers, and explore the exciting opportunities that await your child as they step into such a fun new stage of their development! 
Kindergarten Round-Up Session
February 20 at 1:00 pm: This round-up day is set aside for families who have already decided that KCC is the place for them. But even if you are still deciding, you are welcome to come and hear more about Kindergarten at KCC! We will be there to help you complete any necessary paperwork, lead you through our procedures, and we'll also tell you what to expect on that first day. Prospective students are invited to join our Kindergarten class for a short time to see what it feels like to be a Kindergarten student at Kansas City Christian!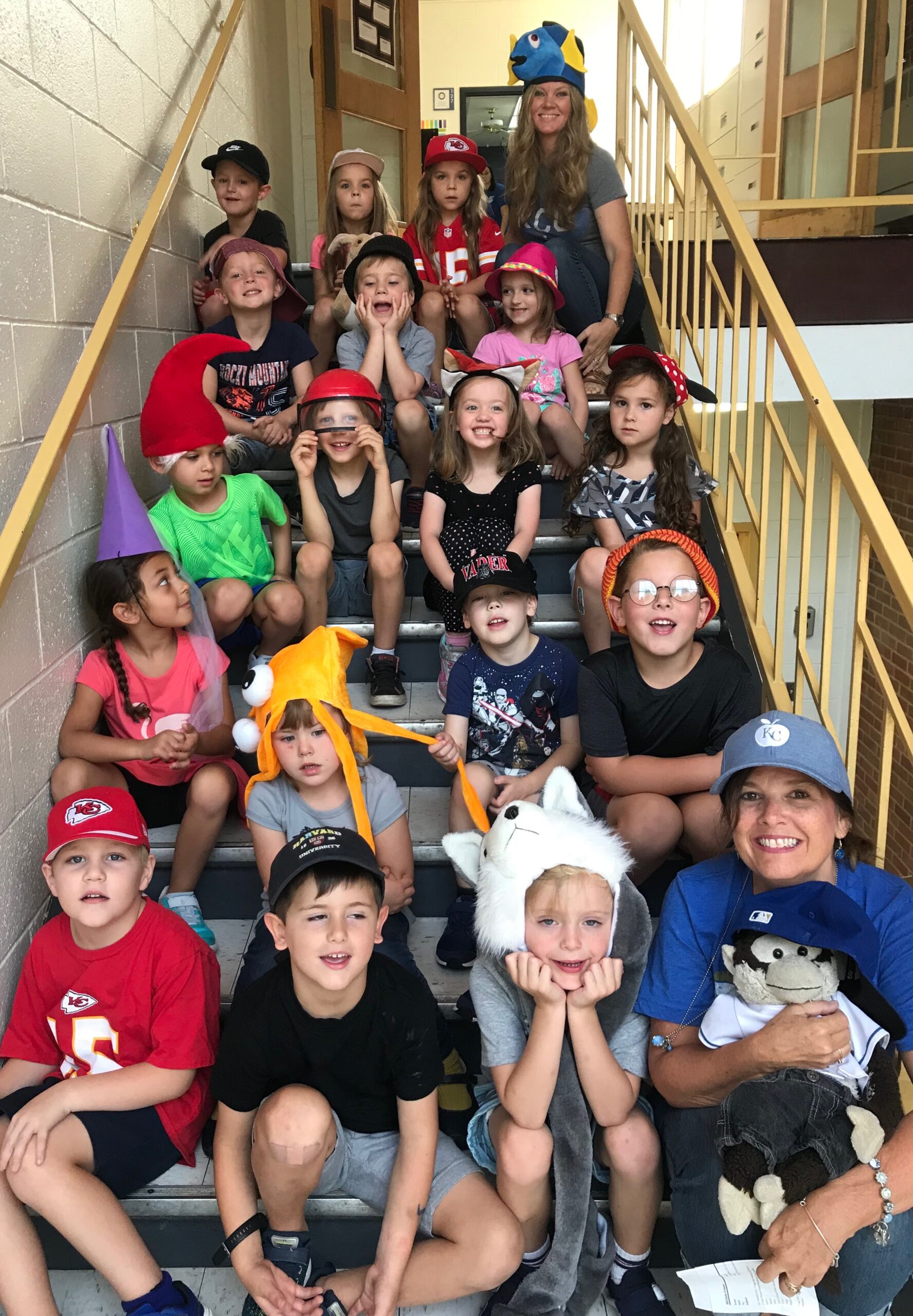 Tuition is scheduled and paid online through FACTS. Payment options are annually, semi-annually, quarterly, monthly or bi-monthly. Tuition and student fees are pro-rated at 50% for students who enroll after January 1st. Download the Family Financial packet for more information.
Kindergarten
1st Student: $4,435
2nd Student: $3,805
3rd Student: $2,910
4th Student: $2,475
Grades 1-3
1st Student: $7,725
2nd Student: $6,520
3rd Student: $5,055
4th Student: $4,265
Grades 4-5
1st Student: $8,500
2nd Student: $7,285
3rd Student: $5,600
4th Student: $4,700
Grades 6-8
1st Student: $10,000
2nd Student: $8,395
3rd Student: $6,520
4th Student: $5,485
High School
1st Student: $10,540
2nd Student: $8,965
3rd Student: $6,845
4th Student: $5,815
Mandatory fees cover additional costs outside of tuition such as textbooks, school-wide technology needs, field trips, classroom supplies, etc. Fees are due annually and must be paid prior to the student beginning classes at KCC. Download the Family Financial packet for more information.
10th Grade
Mandatory Fee:  $775
11th Grade
Mandatory Fee:  $800
12th Grade
Mandatory Fee:  $850
2019-2020 ADDITIONAL FEES
Additional student fees cover costs required for specific grades and specific classes the student is enrolled in as well as optional fees based on interest or need. Fees are due annually and must be paid prior to the student beginning classes at KCC. Download the Family Financial packet for more information.
Optional
Booster Club: $90
Yearbook: $65
Auction Basket: $15

Grades 5-12
PE Shorts: $20
PE Shirts: $10
Choir: $30
Band: $30
We offer need-based financial aid in order to make Christian education affordable to all families at KCC. Our allocation of financial aid is overseen by our school's Finance Team, with 50% of tuition being the maximum amount given to any family.
Application for financial aid is handled through FACTS and can be accessed through the online application process. Applying for financial aid is separate from the application/enrollment process, but can be completed simultaneously. Applications for financial aid (one per family) should be submitted when you begin the application/enrollment process. There is a one-time, non-refundable $35 application fee. Financial aid will not be awarded until the enrollment process is complete.
Should every new or returning Kansas City Christian family submit an application for financial assistance?
No. Only families who feel that they are not able to pay full tuition should submit an application.
Do I need to apply for assistance every year?
Yes, a new application must be submitted every year. Returning students can apply beginning in March.
If I do not qualify for the program this year, can I apply again next year?
Yes. A family that does not qualify is welcome to reapply the following year.
Do returning students receive priority over new students when applying for financial assistance?
Yes. Re-enrolling Kansas City Christian students who submit an application by the published deadline will receive priority consideration.
Are all admitted students offered financial assistance if the family qualifies?
No. Unfortunately, the school does not have the ability to offer assistance to every student who qualifies for both admission and financial assistance. A student may be admitted to the school but placed on a waiting list for financial assistance.
Do I need to apply for admission separately from applying for financial assistance?
Yes. For new students, an application for admission to the school must be submitted before an application for financial assistance. For returning students, the re-enrollment contract must be completed before the financial assistance application.
Are some families awarded full tuition?
No. Every family is required to make a financial investment in their child's education. Our commitment to providing financial assistance means that we are sharing in that investment with you. No family will receive more than 50% assistance with tuition.
INTERNATIONAL HIGH SCHOOL STUDENTS
We value the opportunity to learn from the cultural and life experiences of those from other countries.  Students who participate in our programs have the opportunity to live with a host family, participate in extra-curricular programs, while pursuing the Christian faith through Christ-centered academics. If you are interested in joining the KCC student body for a year or more, please review our requirements below.
International Student Program Requirements
9th-12th grade students considered
Same admission requirements as domestic students, plus…
TOEFL Test (85% percentile score preferred)
Must come through an approved agency (Currently approved – Adams Int'l, AHLI, but willing to consider others)
Please direct any questions to Mr. Carol Walker, Director of Advancement at cwalker@mykccs.org.