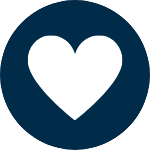 Character
We believe that Christ-like CHARACTER happens in our students through an experience that nurtures the whole child – intellectually, spiritually, physically, socially, and emotionally.
"Start children off on the way they should go, and even when they are old they will not turn from it." Proverbs 22:6 NIV
We desire to promote meaningful, Christlike character in our students through an experience that nurtures the whole child—intellectually, spiritually, physically, socially and emotionally. As students allow the truth of God's workd to transform every area of their lives, they will express Christlikeness in their relationships with one another, those in authority and those in the world around them. We offer intentional instruction and age-appropriate opportunities to grow and strengthen their integrity, helping to build a solid, lifelong foundation for life in Christ.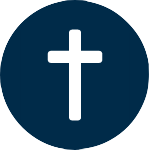 Faith
We believe that the pursuit of FAITH happens through an honest, authentic, and meaningful life with Jesus.
"So in Christ Jesus you are all children of God through faith…" Galatians 3:26 NIV
As people living in the already and not yet Kindgom of God, we promote the pursuit of an honest, authenically meaningful life with Jesus for every member of our community. Our faith is expressed in our daily reliance on God, in our exploration of His Truth—even in our questions—and finally, in living what we believe: boldy sharing His transformational love with the world in whatever way He calls us.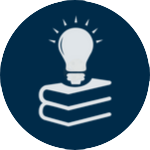 Knowledge
We believe that the truest form of KNOWLEDGE happens when students develop a solid biblical worldview by studying the world around them through the lens of God's Word.
"My goal is that they may be encouraged in heart and united in love, so that they may have the full riches of complete understaning, in order that they may know the mystery of God, namely, Christ, in whom are hidden all the treasures of wisdom and knowledge." Colossians 2:2-3 NIV
Because God is the source  of all wisdom, we believe the truest form of knowledge is the development of a solid biblical worldview, by studying the world around us through the lens of His Word. We strive to promote the highest levels of achievement at all grade levels, to encourage challenging questions, and to engage our culture in relevant, age-appropriate ways.  We promote a vibrant, rigorous educations nurturing minds that move from facts, to application, to synthesis. Our ultimate goal is to glorify God by developing lifelong learners who are lovers of Jesus.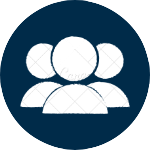 Community
We believe that the biblical expression of God's Kingdom happens through a loving, Christ-centered COMMUNITY; this is the environment we seek to create together.
"For just as each of us has one body with many members, and these members do not all have the same function, so in Christ we, though many, form one body, and each member belongs to all the others. We have different gifts, according to the grace given to each of us."  Romans 12:4-6 NIV
The truest expression of God's Kingdom is a loving, Christ-centered community; this is the atmosphere we seek to create together at KCC. Through the shared goals of academic excellence and deeply-rooted faith in Christ, parents, students and staff develop meaningful connections that provide friendship, mentoring and support. Students are given a safe place to grow and explore their faith side by side—encouraging one another, serving others, and discovering the joys of Kingdom life together.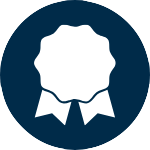 Excellence
We believe that God will guide us and provide the knowledge and resources we need to offer EXCELLENCE in education and transformative experiences for every student who walks through our doors.
"And whatever you do, whether in word or deed, do it all in the name of the Lord Jesus, giving thanks to God the Father through him." Colossians 3:17 NIV
We are made in God's image and called to be the light of Christ in a fallen world. This is our highest purpose, and everything we do at KCC is designed to this end: prayerful intention in our decisions, honesty in our interactions, careful stewardship of systems and resources, and loving discipleship of our students. We seek God's guidance and rely on His provision to provide the greatest possible education for every student who walks through our doors.
Kansas City Christian School
4801 W. 79th St.  
Prairie Village, KS  66208
Main Office: 913-648-5227
Prohibition Against Discrimination and Harassment Policy