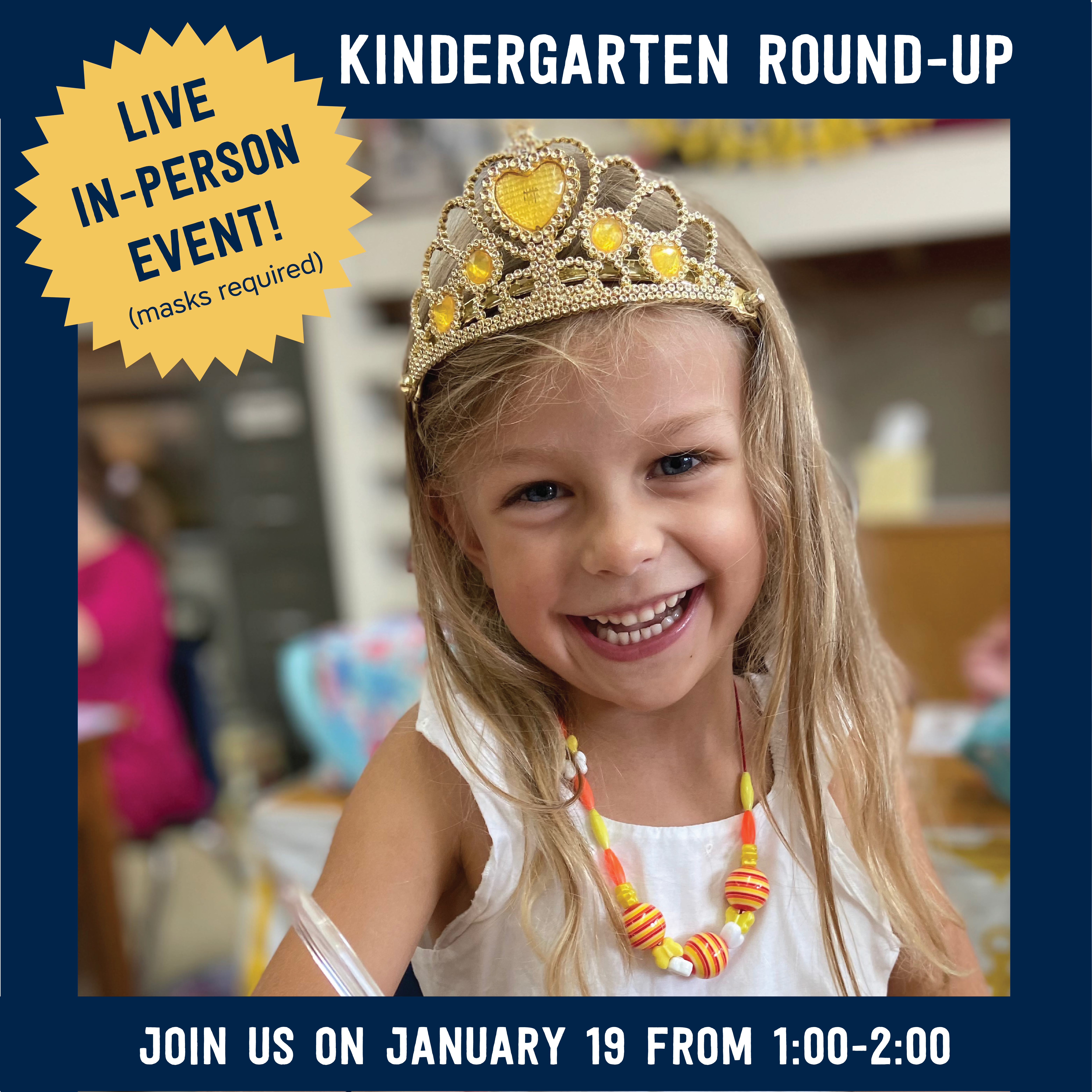 This live, in-person event is for any incoming Kindergarten student and family. Round-Up offers your child an opportunity to "experience" Kindergarten while you attend an informational meeting about school at KCC.
Coming to Round-Up is for your benefit and does not require any commitment from you. Please come and learn more about what KCC has to offer…and bring any friends along, too!
COVID Precautions: 
Masks are required in our building for you and your child.
This is a day off from school for our current students, so the building will be mostly empty.
Temperature check stations are at each door, as they are every school day.
We will meet in a large space to insure proper distancing.
In lieu of refreshments, we will send a small snack home with you and your child.
The Kindergarten rooms will be properly cleaned before and after this event.